Download free Separation & Divorce eBook
Family Law Specialists Who Genuinely Care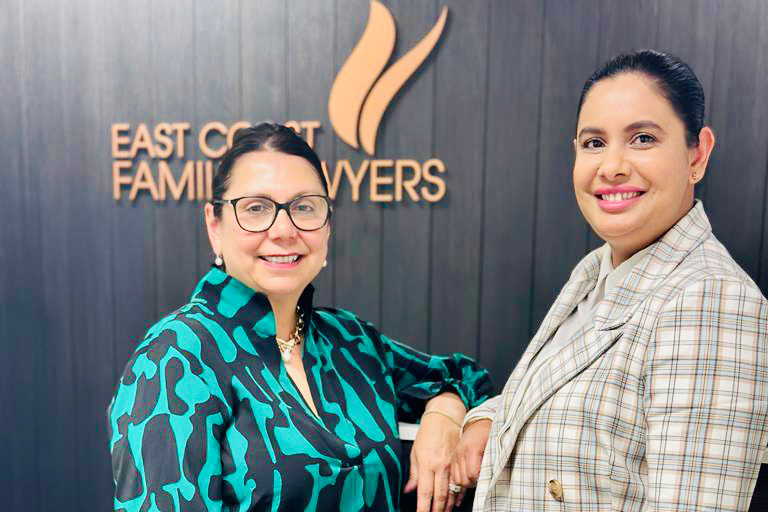 East Coast Family Lawyers are excited to announce that we have joined hands with Kaur Legal. Kaur Legal is an established law firm in Sydney and is bringing their legal expertise to the Central Coast of New South Wales. Kaur Legal is led by Tejinder Kaur, who is very well known in the legal community and holds the same client focused outlook as East Coast Family Lawyers. We both pride ourselves on our sensitivity and compassion, as well as our ability to deliver a high quality of service and advice.
Kathy Matri will continue working with Kaur Legal and together we will approach every challenge with openness and aim at providing holistic advice and assistance to our clients. Kaur Legal specialises in matters relating to families, specifically family law matters, divorce, wills and estates and estate disputes. We believe this single focus is to our client's advantage, in the way their case is strategically prepared and presented.
Our approach is to be empathetic, professional and always focussed on achieving the best possible result for our clients. Our Central Coast family lawyers pride ourselves on our sensitivity and compassion, as well as our ability to deliver a high level of service and accurate advice. Our goal is to ensure that we use all available resources to avoid going to court and to ensure that the waters are as calm as possible for you and your family. At the same time, our family solicitors robustly ensure our clients are not disadvantaged.
Our reliability, knowledge and advocacy for our clients, has led us to enjoy the reputation we hold today. Speak to our divorce lawyers today about specialised family law services in the Central Coast. We also service Port Macquarie and Gosford.
Kaur Legal not only specialises in Central Coast Family Law but also in:
Property
Commercial Law
Civil Litigation
Immigration Law
Criminal Law
Employment Law
Find out more about Kaur Legal.
Our Family Law Service Areas
What Our Clients Are Saying
I was referred to Kathy by a friend who has used Kathy for his family law matter and his will. Kathy was really knowledgeable and clearly explained the law to me and whether I had a claim on my ex-wife's will. I would recommend Kathy's services to anyone and would not hesitate to use East Coast Family Lawyers again in the future.
Aiden from Terrigal
I cannot thank you enough for your patience, understanding and guidance during the worst time of my life. It was shocking when I found out that mum hadn't left anything to me in her will and I am so glad I found you and you were able to help me receive my fair share.
Bob from Gosford
I am overwhelmed with everything you've all done for me – I thanked Google in the beginning for finding you but in reality, it was your team who helped me in a situation I was so unprepared for. I will never forget each of you. I am forever in your debt.
Hilda B of Maitland
Thank you, girls, so much for the wonderful work in settling my case, the work that you have done has been remarkable our barrister was so impressed with all your work. To all of you a big thank you once again for putting up with all my emotions for a wonderful outcome.
Kerry R of Eastwood
What can I say but thank you so much! My situation was terrible stuck in a violent relationship with no way out. Kathy you are so understanding and always professional guiding me through what has been the worst time of my life. Thanks once again to you and your lovely staff. I would not hesitate in referring other people to your firm.
Andrea F of Woolloomooloo
I cannot thank you all enough for the hard work you all placed in my case, for also putting up with me in times that were difficult when I was not coping. Kathy thank you for taking on this horrifying case in the first place and financially supporting it as you did, you were game taking it on. Your kindness will never be forgotten.
Sandra D of Wyong
Words can't express how much I appreciate the work you did. Kathy, you were knowledgeable, kind, supportive, understanding and tenacious. I got an excellent result at minimal cost. I would recommend your firm to anyone a hundred times over.
Alison G of Terrigal
You made it quite enjoyable, if that is possible. I have had to use legal services in the past and always found it to be like having teeth pulled. I will be definitely seeking your services if needed in the future. Thanks again.
Steve B of Kariong
I wish to thank you for all your support you have given me and would highly recommend you to anyone else that is going through a divorce. The one thing I wish to stress to any of your potential clients is the fact that they really need to use your services as soon as possible rather than wait and try it alone. You really are an expert in your field.
Sylvia P of Erina
Thank you so much for the amazing work you performed with our case, we could not have asked for a better outcome. You were compassionate, firm and fair & had our case completed promptly. You came highly recommended to us & we will have no hesitation in recommending you to anybody seeking a great lawyer. From our whole family, thanks again.
Linda M of Avoca Beach
Kathy outlined from the very beginning what my options were, and I always felt well informed of the status of my case. Initially, I had some reservations taking court action and didn't know what to expect, however the team answered all my questions and I felt reassured by them on key decisions that needed to be made, throughout the process. I would feel highly confident in recommending East Coast Family Lawyers to others.
Jackie S of Terrigal
Thanks so much for your tireless work at East Coast Family Lawyers, I really appreciate all of your efforts, diligence and integrity. I would have no hesitation in recommending you and your firm to anyone in need of representation. With much gratitude.
Matt B of Gosford
I am extremely impressed with the service we were provided by Kathy Matri.
Donna H of Berkeley Vale
Kathy and her team provided an outstanding level of professionalism in dealing with my matter. Their knowledge of Family Law was obviously thorough and the skill in Kathy's arguments was impressive. Thank you.
Michael K of Point Clare
Loved the service, and Kathy was able to help us with all our family issues.
David K of Koolewong
Thank you all so much for your patience, dedication and support, throughout this very long, drawn out matter. There were many times that I wanted to give up and I literally got to a point, whereby I was mentally and physically drained. Without your continued understanding, empathy and expert knowledge, I would not have made it through, to see the end, of this matter. I feel like a huge burden has been lifted off, my very heavy shoulders and knowing that as of today, I will be debt free and able to live a happy normal life again. I cannot even describe in words, how that feels.
Leanne B.
Thanks Kathy to you and your team for everything. You're all very professional, knowledgeable and extremely caring. You made a quite daunting situation for me painless. We got the result in the end and my daughter and myself are ecstatic!
Ben D from Berkeley Vale
Family Lawyers In Central Coast To Support You Through The Divorce & Separation Process
Our Central Coast family lawyers specialise in Family and Relationship Law, Divorce, Wills & Estates and Disputed Estates. That is all we do!
We are easy to understand and use plain English when we communicate with you.
We're flexible and will communicate with you as you prefer, with emails rather than mail correspondence, just let us know what suits you.
We are experienced negotiators and mediators. This is part of our job.
We take a strong stand when required to ensure we get you the best result possible.
Our Central Coast family law firm has a pleasant office environment located close to public transport, car parks and coffee shops.
We keep our blog updated with the latest developments in Family Law, Wills & Estates and Estate Disputes, to keep you up to date with the law.
Our legal representation as your family law attorney will focus on everything from child support, child-custody, parental and spousal support, domestic-violence, and divorce proceedings.